RESSLE | CHUN
THE VIEWING ROOM
| CURATORS | ART ADVISORS | AGENTS |
With decades of expertise in Modern and Post War | Contemporary Art, RESSLE | CHUN found a project based initiative, THE VIEWING ROOM, to bring carefully selected works of art to international clients in both primary and secondary market.
Instead of residing in one physical space, THE VIEWING ROOM will continue to evolve and modulate to fit in different spatial environment to invite diverse audiences around the globe to initiate conversation.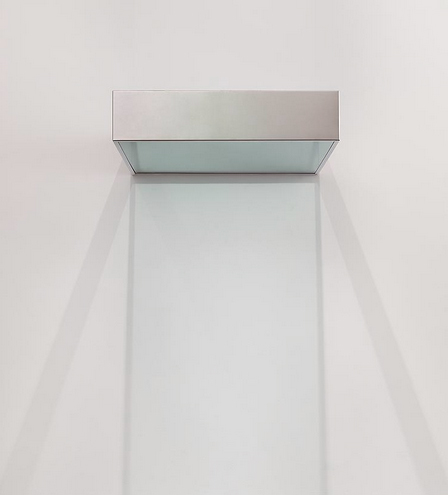 *** Please contact us for the availability.
| ARTIST IN FOCUS |
TADAAKI KUWAYAMA (BORN IN 1932, NAGOYA, JAPAN, LIVES AND WORKS IN NEW YORK)
Tadaaki Kuwayama was a rebel – not in the field of political activism but in the realm of aesthetic undertaking. His pursuit started when he entered Tokyo National University of Fine Arts and Music in the early 1950s in the department of traditional nihonga painting. Soon becoming frustrated and disillusioned with the conservative character of the school's pedagogical atmosphere and the art world at large in Japan, he moved to New York in 1958.There he swiftly established himself as an active member of the then-emerging minimalist movement and interacted with key artists such as Frank Stella, Donald Judd, and Dan Flavin. But soon he developed his own art into a decisively different and thought-provoking direction.The spatial turn Kuwayama made in the following decades is one of the most dramatic dialectical developments in the history of post-minimal art and entices the viewer to participate in a profound aesthetic investigation of the mechanism of our perception.
Following the two solo exhibition at the renowned Green Gallery, New York, in 1961 to 1962, his works have been shown in many important galleries including Galerie Bischofberger and museums throughout the world including Guggenheim Museum, Kunsthalle Bern, and Stedelijk Museum. (Excerpt from Tadaaki Kuwayama, In Purist of Lucidity, 2014, Published by Edition Axel Menges)
During the Period of Oil Paints, Tadaaki Kuwayama distinctly aimed to create "three-dimensional" expressions by applying heavy layers of oil paints mixed with metallic powder. Kuwayama left the brush strokes of the metallic oil paint by applying paint to the entire surface area with a painting knife. In this type of work, metallic oil paint was thickly applied in places not unlike in reliefs, which manifested an irregular dense surface. This perhaps derived from his expectation to see the glittering effects of reflected light that could be transformed according to the viewer's visual angles.
In 1989, Kuwayama executed a series of oil painting mounted on paper as an extension of his practice with oil paints. In the series, Kuwayama minimized his selection of colors in order to reassert the material presence of the surface and continue to manifest pure perception in reduction. In addition, thick application of oil creates sculptural effect that reiterates his exploration beyond painting. As his generation of minimal-conceptual artists, Kuwayama also wanted to liberate his work from the conventional idealogy of art as individual expression. The reduction of sensory information to such elementary items of color, form, and space intensifies perceptual complexity while making viewers sharply aware of their own body functioning as an agent.
Oil on Arches Paper mounted on Arches Paper, 1989 30 x 22.5 inches, 79 x 57.2 cm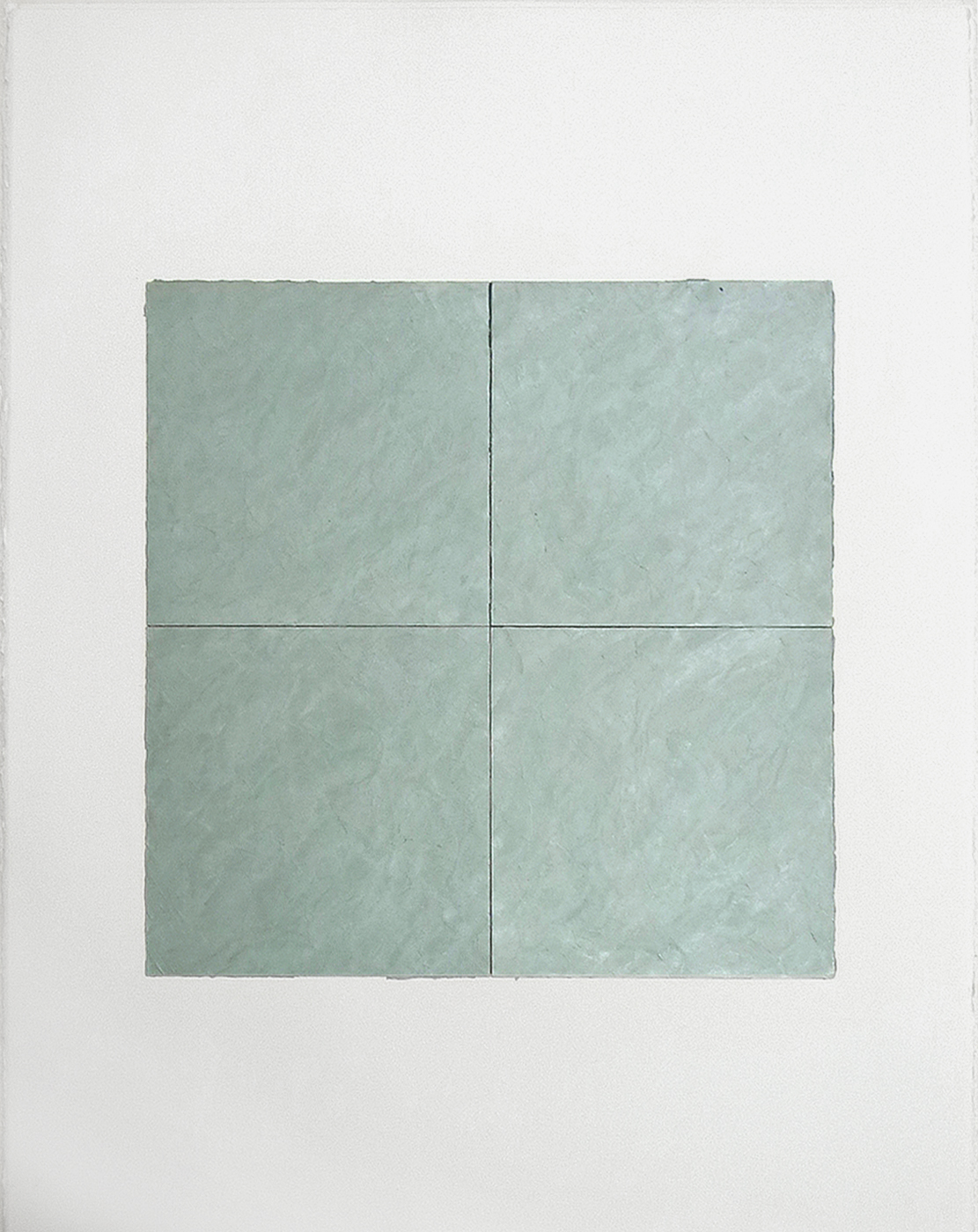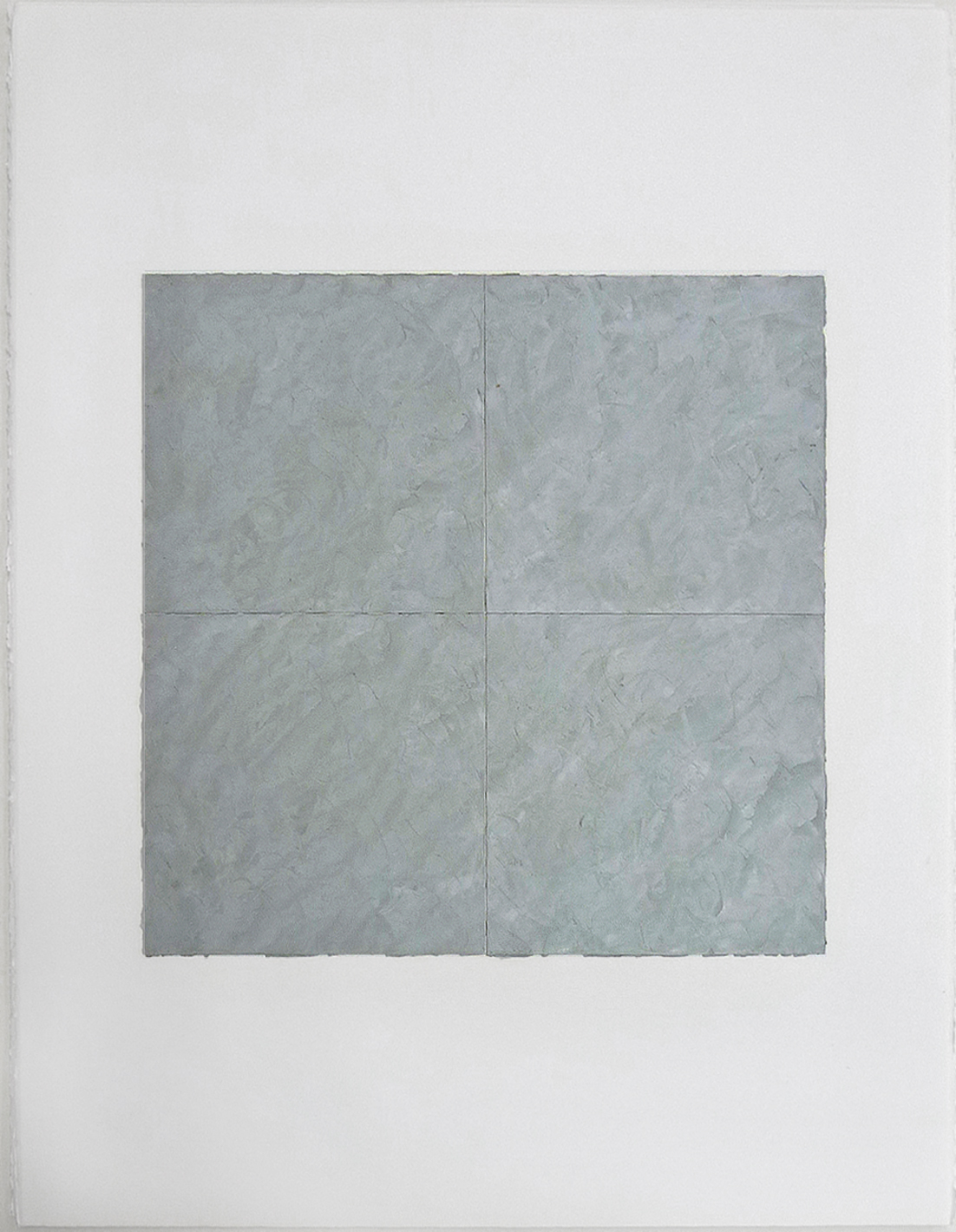 | ARTIST TO WATCH |
SONGYI KIM (BORN IN SOUTH KOREA, LIVES AND WORKS IN NEW YORK)
Songyi Kim's work starts from collecting her memories from personal photo albums. For her, memories are ephemeral, uncanny, and unreliable; she feels betrayal by the obscurity of time. Her deep and dark marks on the surface imply her expression of incompleteness of memory. Through the repeated process of creation and destruction, Songyi reinvents herself that is a complete mixture of past and present. The excessive overlapping of expression on the paper evokes an old memory that is no longer identifiable. She continues to develop her expression on paper through different water-soluble medium, such as ink, crayon, watercolor, even coffee and tea, that can be erased but not completely, in order to trace time.
Currently, Songyi is in her second phase of creative and artistic development. Her fascination in pop culture phenomenon, especially K-POP (Korean Pop), made her to depart from her personal storytelling to explore new formal language using different material and expression. The layers of bold neon colors and unconventional materials give pleasure to an eye, but chaos in mind.
Songyi has been part of numerous group and solo shows around the globe including United States, Ireland, and South Korea. Her work is also part of the Deutsche Bank Art Collection in New York and many important private collections.
| RECENT SHOW |
THE VIEWING ROOM IN STOCKHOLM
| LOVE, TEARS, SEDUCTION (it's not a melodrama) |
ARTIST OK HYUN AHN
IN COLLABORATION WITH CURATOR GUSTAV RESSLE
NOVEMBER 19, 2015 TO FEBRUARY 11, 2016 | LYDMAR HOTEL STOCKHOLM
CR2 (Hee Yuen & Gustav) is pleased to introduce Ok Hyun Ahn, well received Korean contemporary artist based in New York and Seoul. Her long devotion of exploring foundation of human emotion through highly skilled techniques clearly illustrated in her moving images and stills.
In the exhibition LOVE, TEARS, SEDUCTION...(IT'S NOT A MELODRAMA), two bodies of works, MIRROR BALL project and Ma Non Troppo from HOMO SENTIMENTALIS project, are exhibited to highlight the artist's exploration of viewer's conscious by provoking emotional senses through embedded visual codes that are often used in mass media. Why human emotion reacts to fabricated images? Where is the boundary between cliché and reality? Is there such a thing as reality after all?
In the era of image drenched culture, the exhibition suggests that human emotion may not innate and natural but manufactured and shaped through highly refined visual codes from mass culture. It is no longer clear if human emotion reside in our conscious is genuine or deceptive.
Ok Hyun Ahn's work has been in numerous solo and group show including museums around the world: Gyeongnam Art Museum in South Korea and Photo Center NW in Seattle. In 2000, she received 2nd Sajin Bipyong (Photography Criticism) Award Prize in Seoul